I need to do two things. First is to get a better camera. Second is learn how to use it. The following photos do a lousy job of showing off the beauty of Vienna. It's a lovely city which made me think "if only".
There are 39 photos behind the cut, so they'll take a bit to load. When photos were clearly featuring people, I made sure to explain that I was going to be posting said photos, but I can think of at least one individual I may not have mentioned it to. If you see your photo an would like it removed, please drop me a note. I'll happily do that.
Also, the writing's lousy. I'm busy catching up from a week off and can't be bothered :)
The walk to the hostel was rather pleasant.
Fortunately, my hostel had helpful instructions posted on my bathroom door.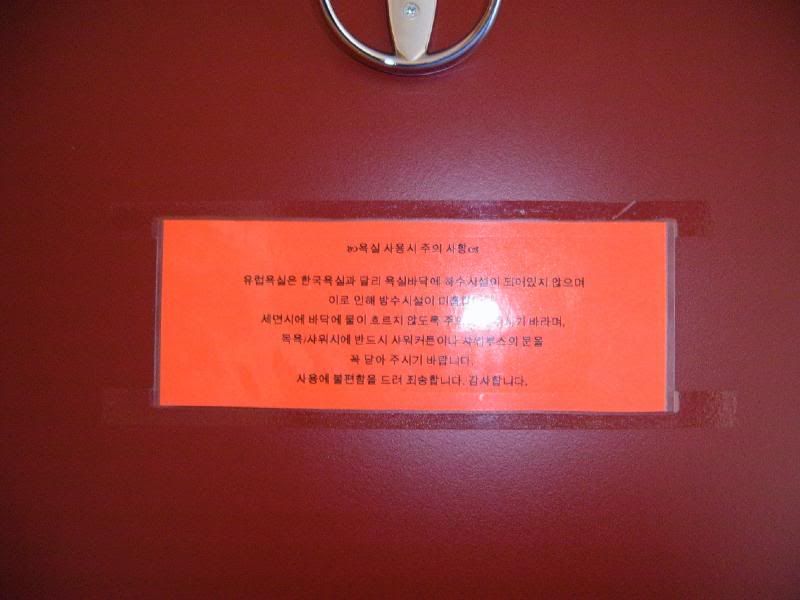 After unloading my bags, I head back into town.
Trains by Volkstheater.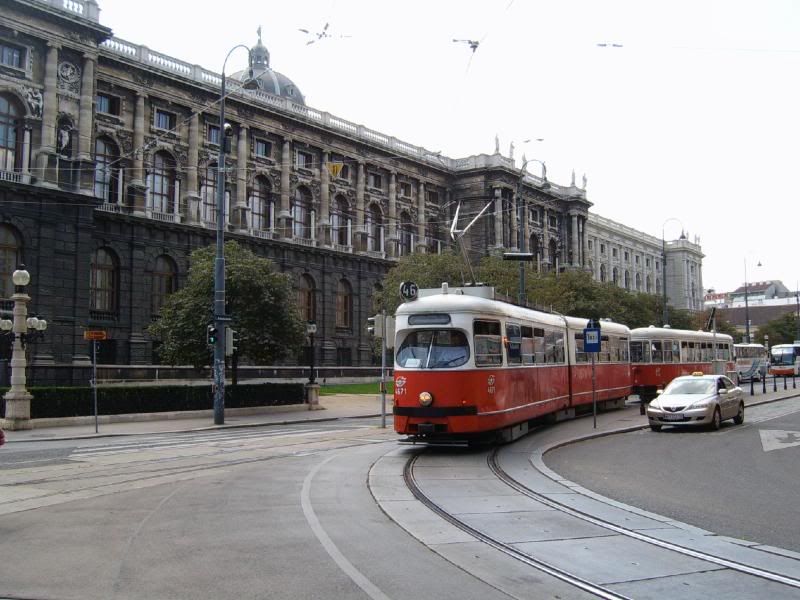 The parliament building.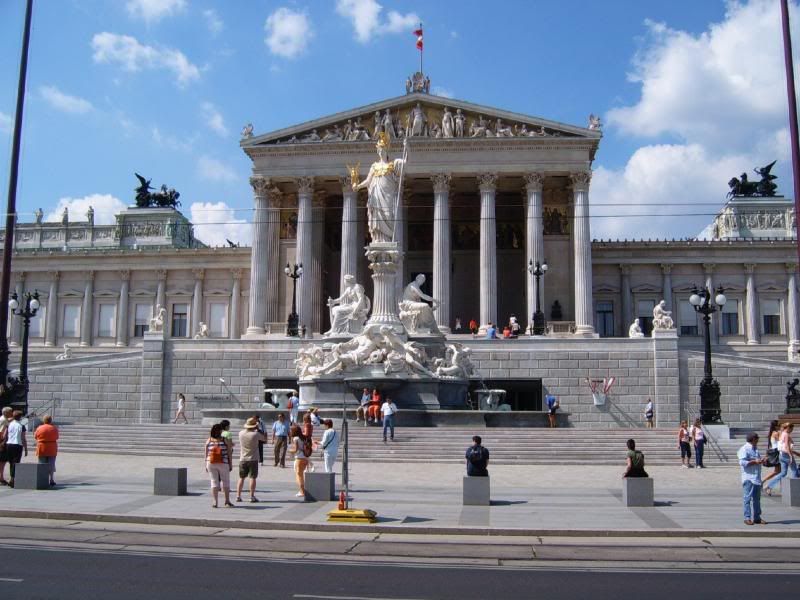 Volksgarden.
Opera House? Theater?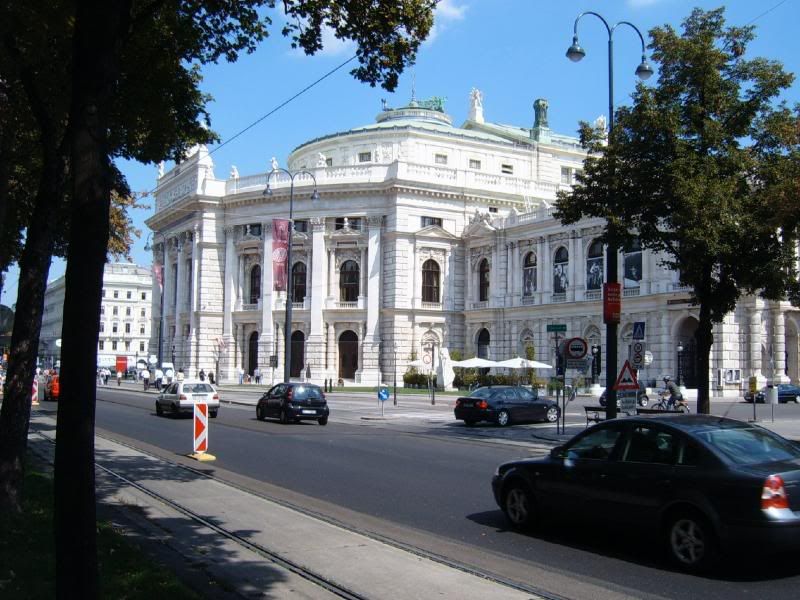 There was an outdoor film festival (which I didn't get down to when the movies were playing) which was playing awful 70s music.
And a view of that "opera house" from the festival.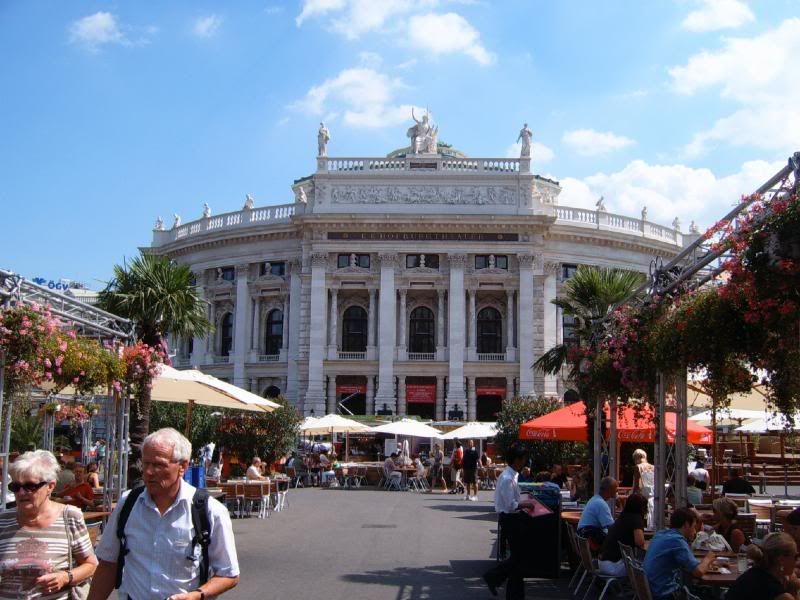 Various street views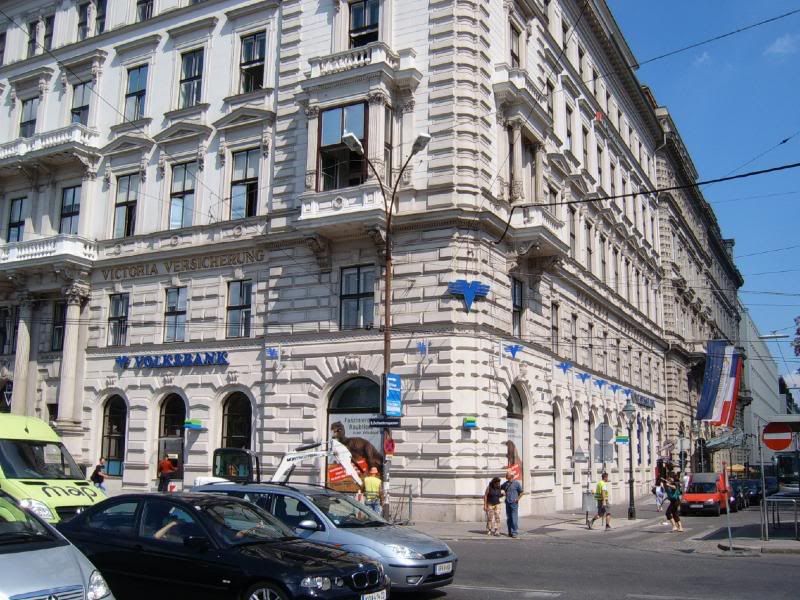 Donaukanal ("Danube Canal")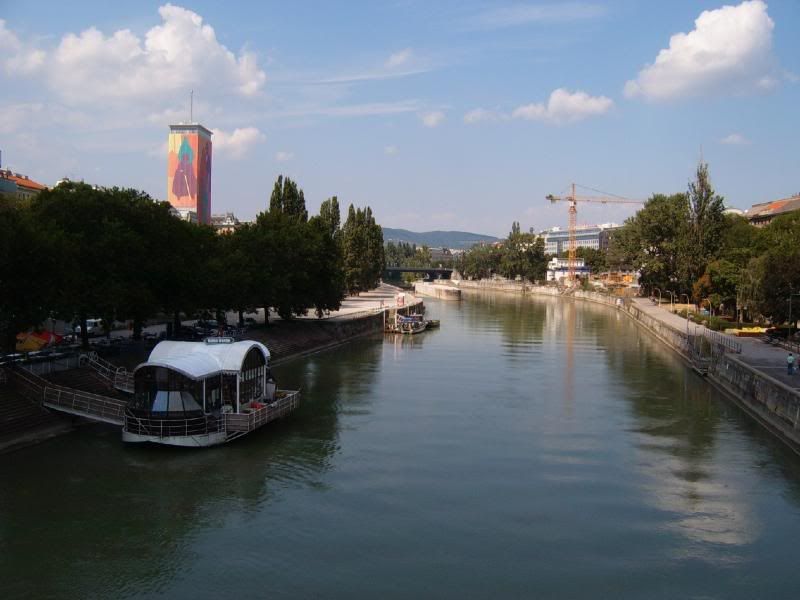 I saw a lot of apparently abandoned buildings like this one.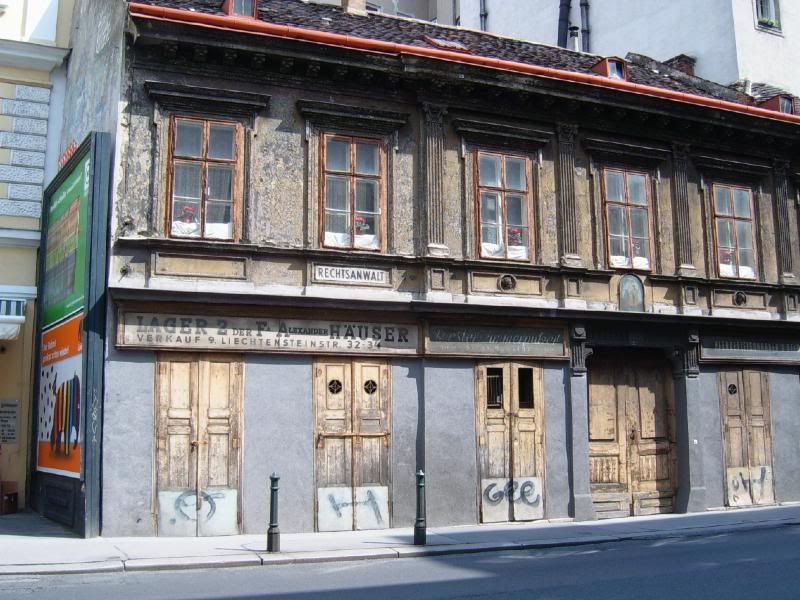 Lots of art on buildings. I could see moralists in the US getting offended by this.
How could I possibly take Viennese police seriously if they're going to drive cars like this?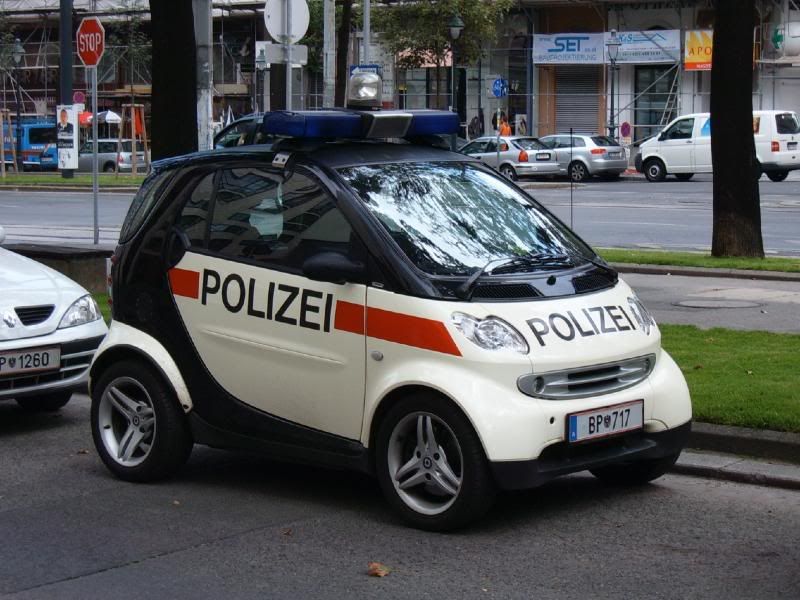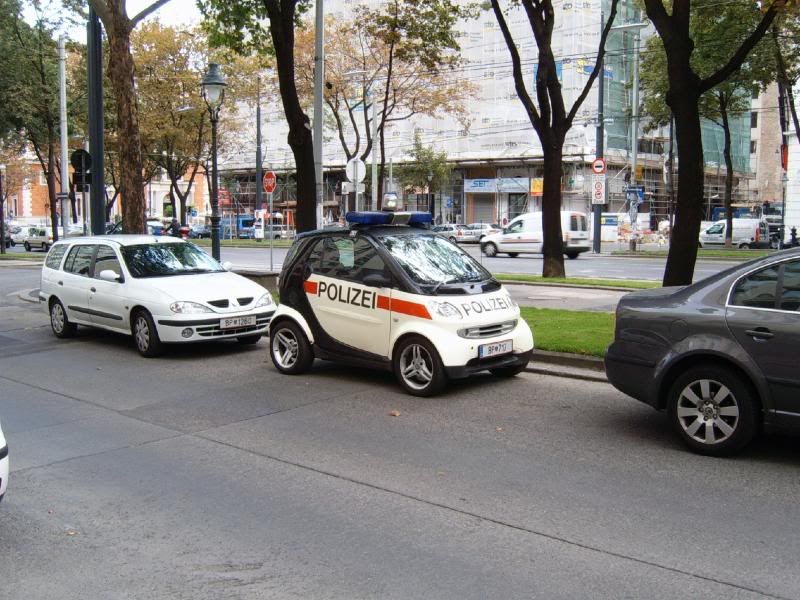 Speaking of cars, why do we have California plates here?
Some friends at the conference. Permission was given to post this, but for reasons some of you Perl fans might know, I'll skip names on this photo (if you know, don't say. If you don't, don't ask).
Walking home with Andreas König and Tina Müller.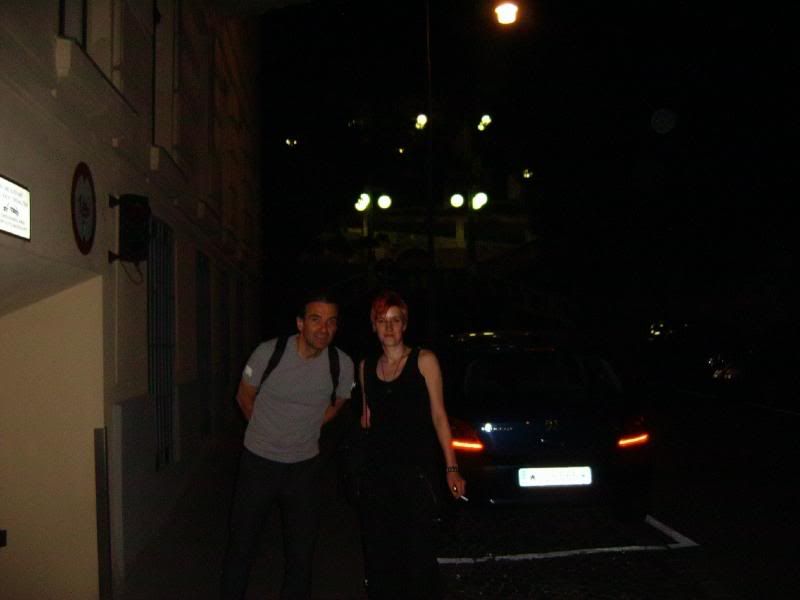 Allegedly this (poorly photographed) staircase is famous, but I can't recall its name. Still, I like the lighting and walking up it was lovely.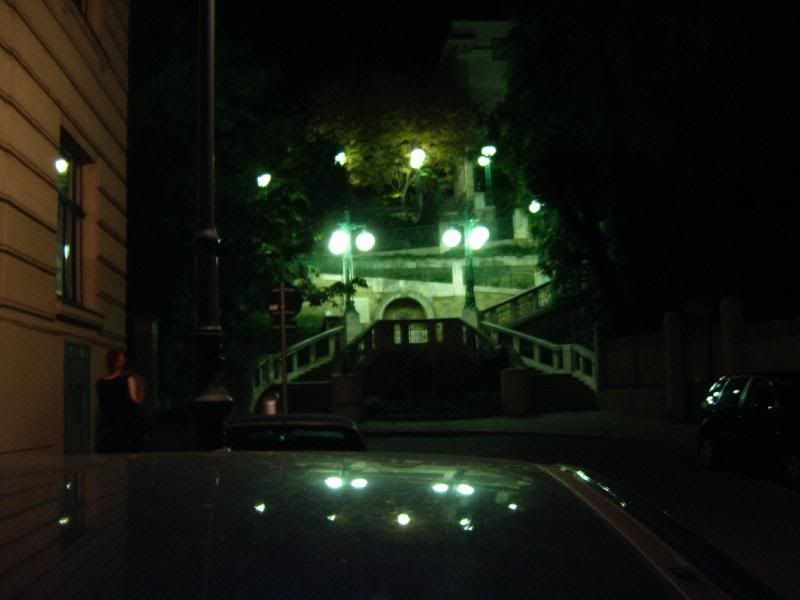 I'm told these next few shots are of a water treatment plant.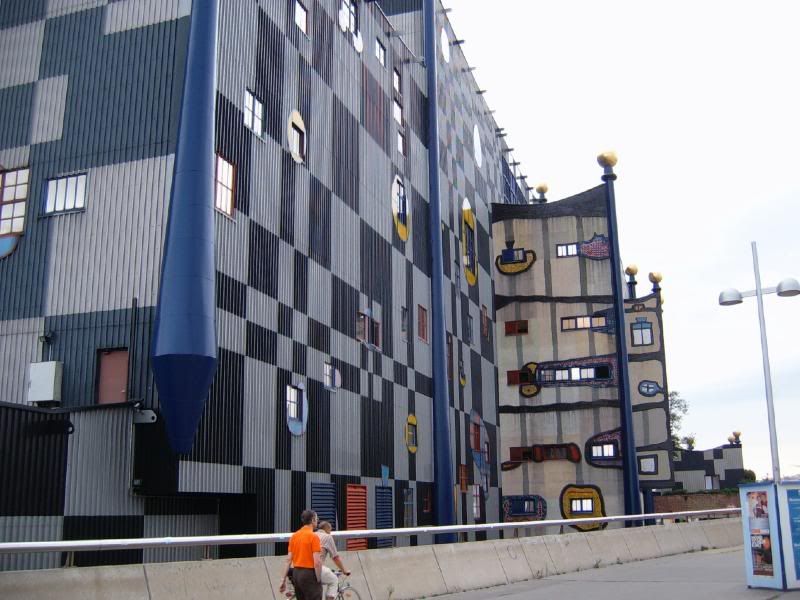 I like the "fun" look ...
... but a building with blood dripping down it?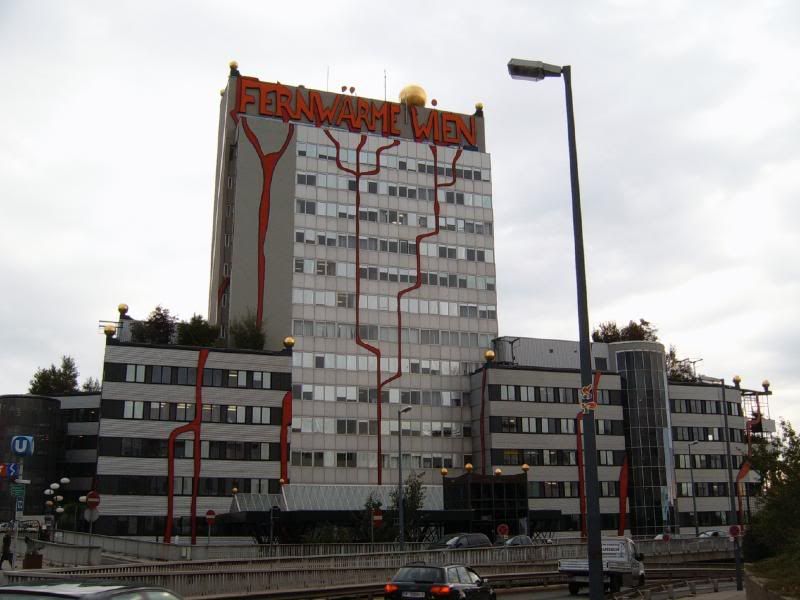 And here we have people who make me feel stupid. However, there's one person in this photo I can't remember if it was OK to post their photo, so no names (and maybe it will come down later).
Tina in front of some really interesting subway art.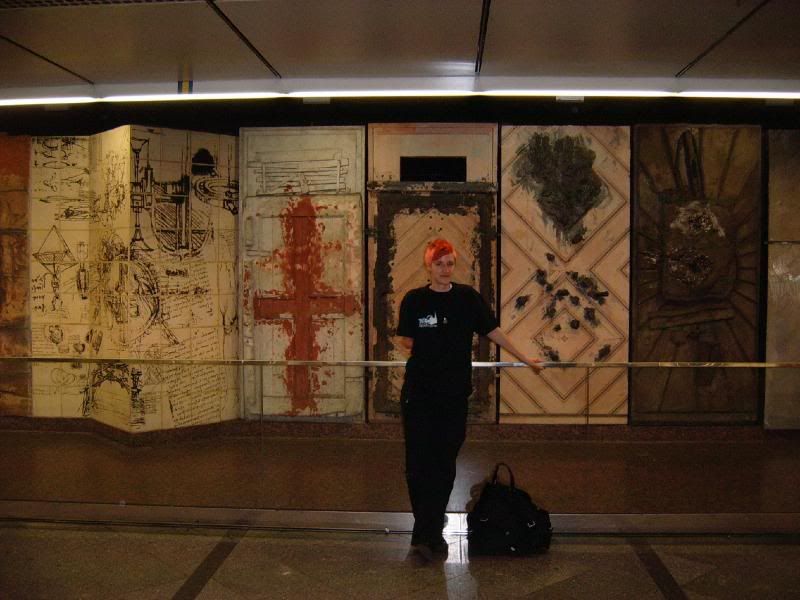 And the conference dinner, sponsored by Shopzilla. The food was fantastic, but there were so many people that they ran out of food, beer and wine.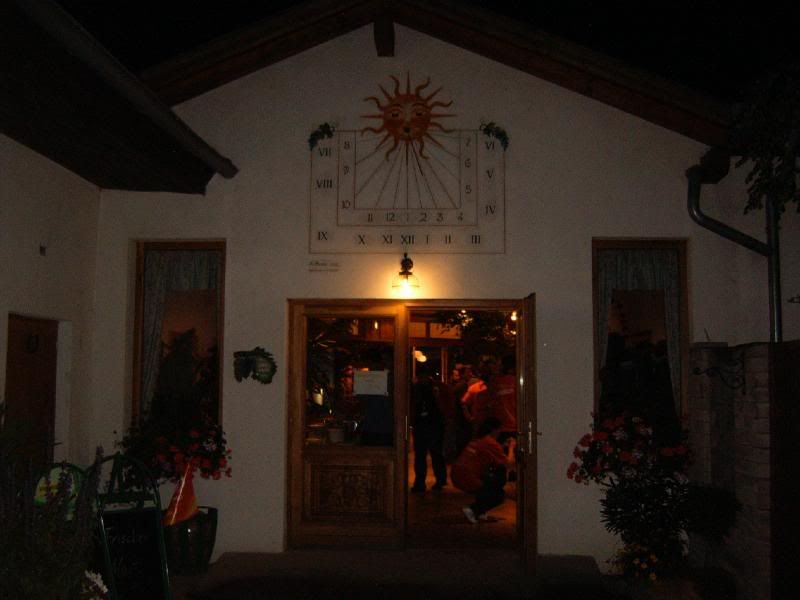 This is only a small sampling of the crowd.
Stumbling back to my hostel room for the evening.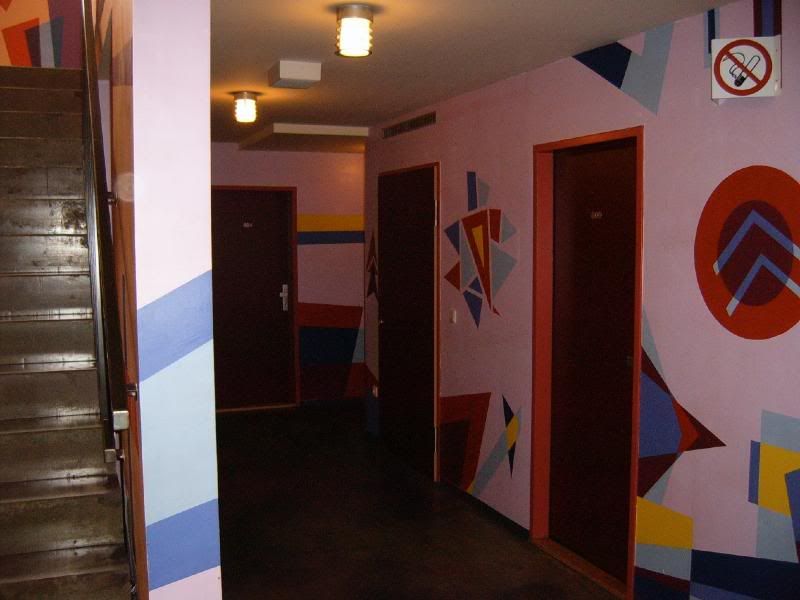 Oddly, I saw a lot of parks like this. No grass, just pavement.
One of the few photos I have of the actual conference. Here, Mark Jason Dominus and Placido are trying to get some rest.
And at a private after-party. The bald gentleman on the left is Andy Armstrong, one of the gentleman helping me rewrite Perl's testing framework.
The gentleman on the right is Jonathan Worthington, a reknowned Parrot hacker and type theory expert. He wrote a .Net to Parrot translation layer.
The gentleman in the center is Thomas Klausner, a well-known Perl hacker and the creator of Cpants, the CPAN testing service.
And here's a close up of Thomas' glasses. Apparently they're for fitting underneath gas masks. I am incredibly envious.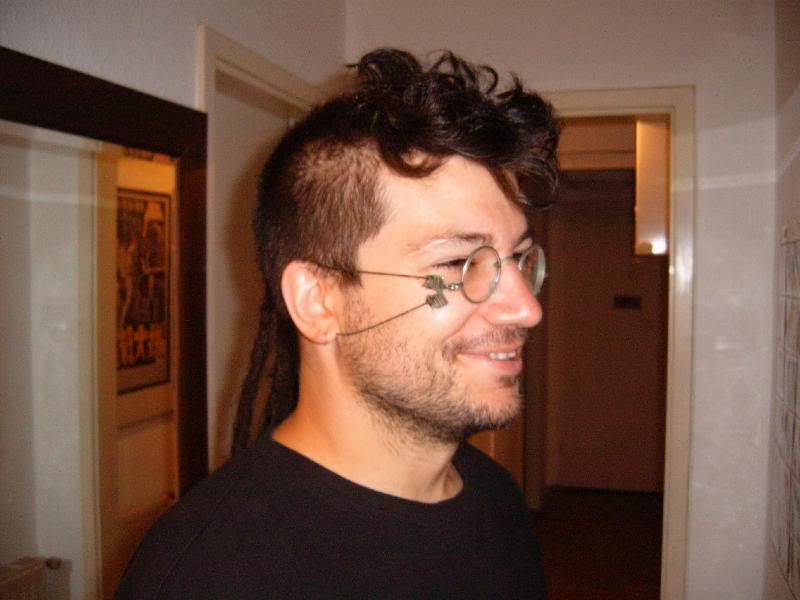 The party looks like it's going well.
From left to right: Leopold Tötsch, formerly a Parrot hacker, Andy Armstrong, mentioned above, and Yves Orton, one of the few with a commit bit to the Perl core.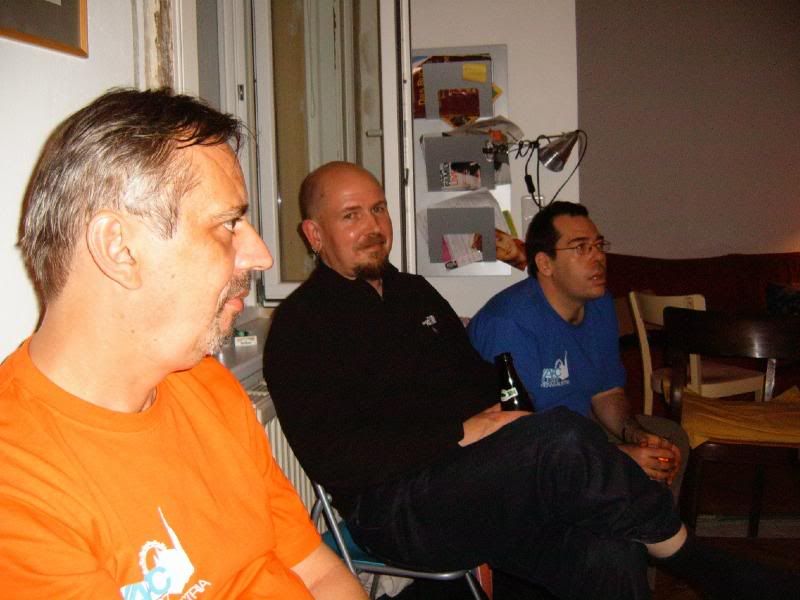 And regrettably, all good things must come to an end.