Since I need to find a place to live in London, I decided that a day trip to Paddington was the ticket. Thus, you get photos.
While walking to the train station, I really wanted to pet this kitty, but it was too timid to approach a stranger. Given that this is in Hayes, I don't blame it.
Walking further, I figured a picture of the "gardens" (what American's would call "yards" or "lawns") was in order. You'll note that they're stone. It's very common to have a tiny "garden" with no plant life to be seen.
I stepped off the train in Paddington a little after 11:00 AM. That's when I spotted their massive cloning project -- for houses. Can you imagine trying to find your home when you're drunk?
Later, I stumbled on the Kensington Gardens, a large and lovely park.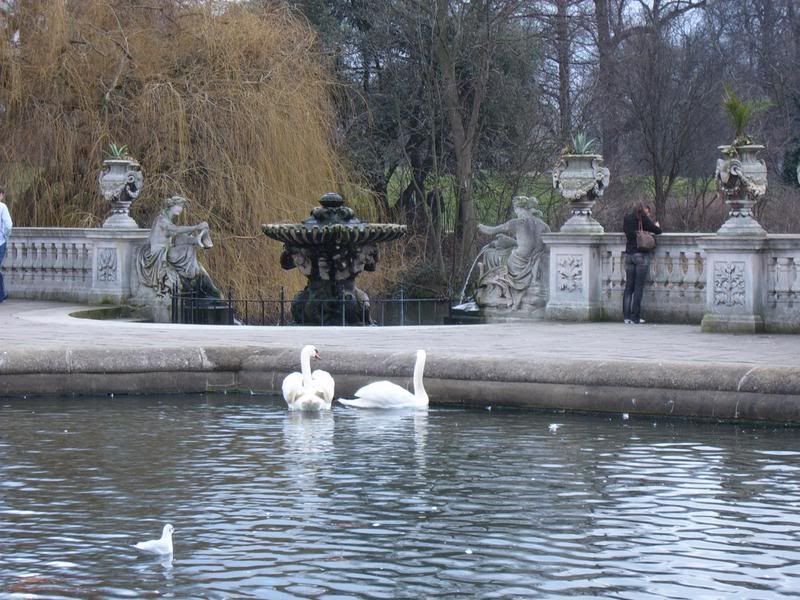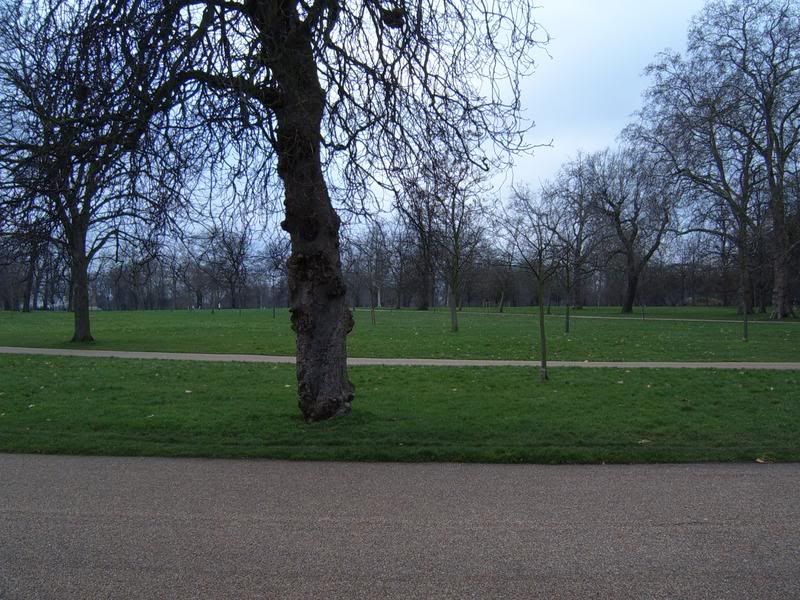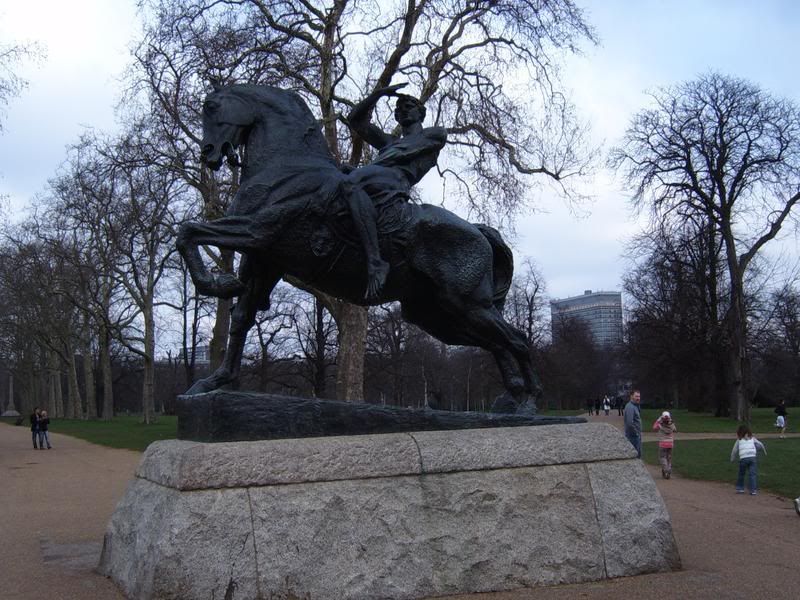 The Royal Albert Hall (you listen to the Beatles, right?) is adjacent to it along with the garish Albert Memorial, but I suppose memorials are supposed to be eye-catching, yes?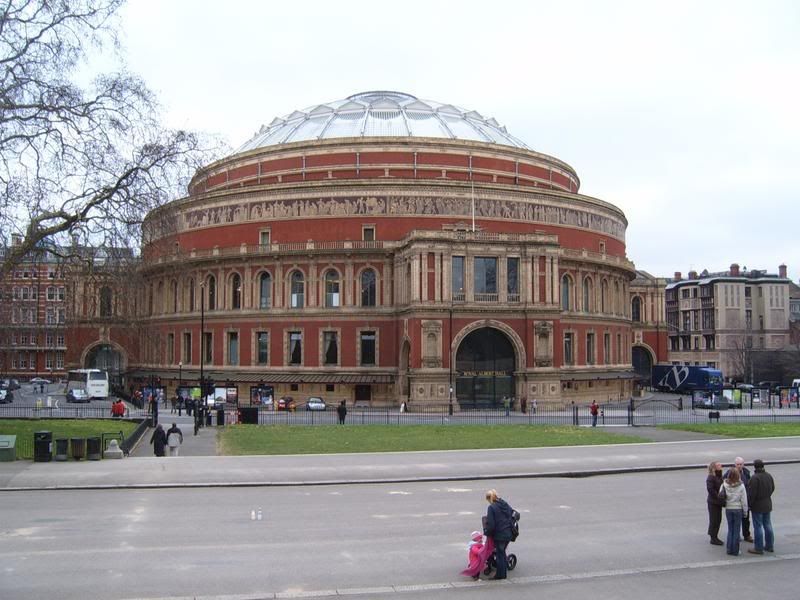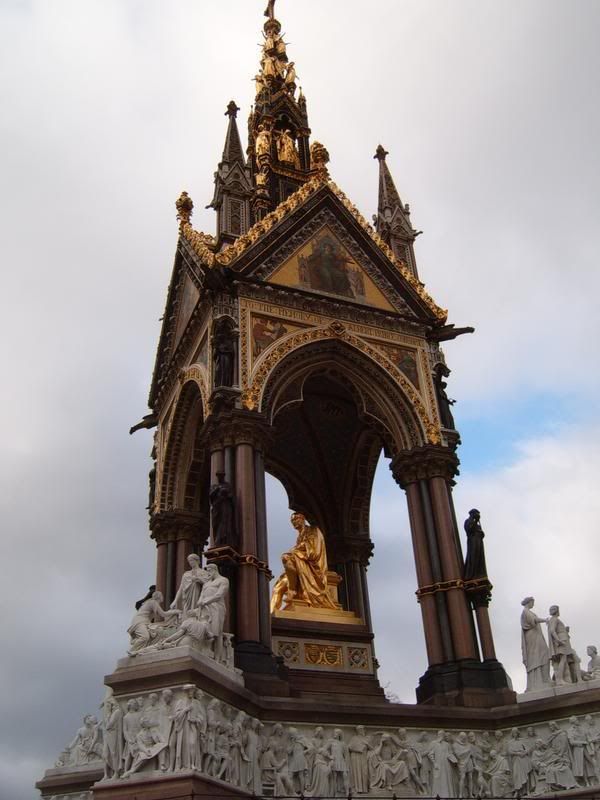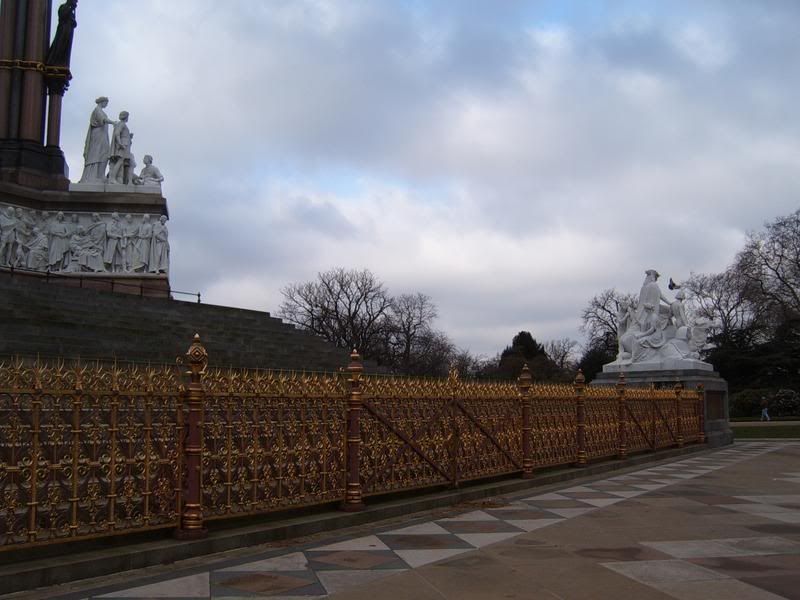 I also found myself on embassy row (not sure if that's the right term) with embassies from many different countries here. In the second of these photos you might note an Iranian flag. I found myself walking by and staring at a guy standing in the entrance to that embassy, staring back at me. I had a feeling that taking a photo of him might not be a great idea.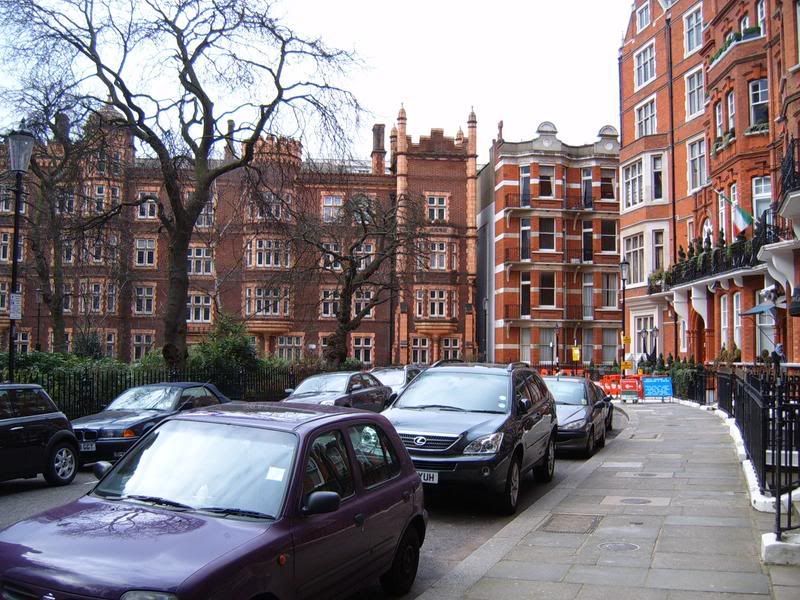 For lunch, I found myself at Caffè Nero (the "Italian Coffee Company" which is actually British and pretty much the British version of Starbucks, though we have the latter as well).
And later, I wandered to Oxford Circus and enjoyed some of the wonderful architecture there.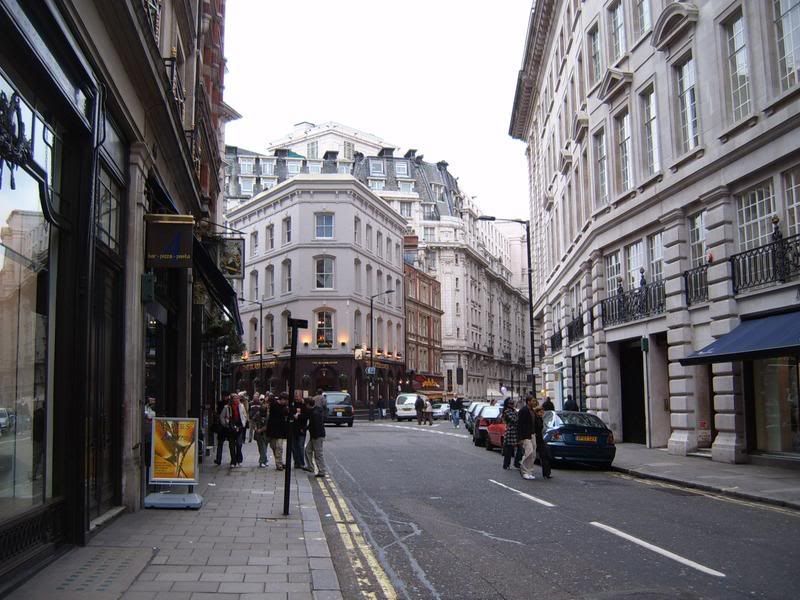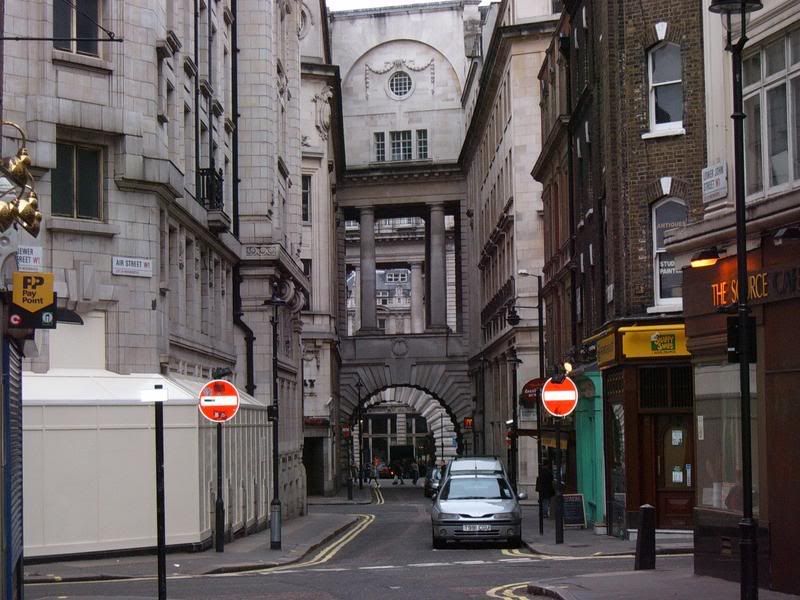 Though I did find the John F. Kennedy memorial a bit odd.
I was planning on living in Ealing, but I liked Paddington so much that I want to check out housing prices there. Ealing feels like a comfortable suburb but Paddington feels like London. I didn't take enough photos of the surrounding areas of it. It's quite lovely and vibrant. Now to check out housing prices and see if I can afford it.
In other news, I've discovered that a combination of diet and exercise has allowed me to drop a half stone down to a 13.5 stone weight. Then I realized that I didn't even know what that was in pounds.