I've just gotten back from my trip to Dublin and I must say that the Irish people are incredibly friendly. I had a great time meeting them. The rest of Dublin, however, was a different story. I've been to a number of major European cities such as London, Paris and Amsterdam, and I must say that Dublin was a bit of a disappointment compared to them. Ireland has a booming economy and is an economic powerhouse in Europe, but it's economy languished for a long time and the city of Dublin, in many ways, appears to reflect this. Even though I tried to be circumspect in my views, the Irish picked up on my hesitancy to answer the "what do you think of Dublin" question and more than once said "Dublin is not Ireland". I was urged to check out Cork, Galway and the country side to get a better perspective. The Irish were so friendly that I'll have to go back and take them up on this.
The Irish population today is just over 4 million (one estimate I read puts it just below 6 million), which is rather surprising given that in 1841, a census recorded their population as being over 8 million! The reason, of course, is largely due to the Irish Potato Famine of the mid-1800s. A fungus wiped out their main source of food, turning potatos into a black sludge. Many Irish starved to death and others fled the country. This led to the beginning of the Irish diaspora. The diaspora may have started with the famine, but joblessness, religious oppression and political difficulties continued to drive the diaspora, though it appears to have slowed down and possibly ended by the late 20th century.
Turning away from the history lesson, here are the photos!
A friend from the US was visiting (I'll not name or show her as I didn't ask permission) and we took a five hour train trip to Holyhead, a town in northwest Wales. From there, we boarded the ferry to Dublin. On the way, I managed to get pulled aside by security for a careful inspection of my luggage. Curiously, while the guard went through my clothes and looked for hidden compartments, I was not searched, not were the pockets on the outside of my bag.
In any event, we boarded the ferry and settled down for the three hour ride. It was a much nicer ride than I was expecting. They had a restaurant on board (and a bar I visited later).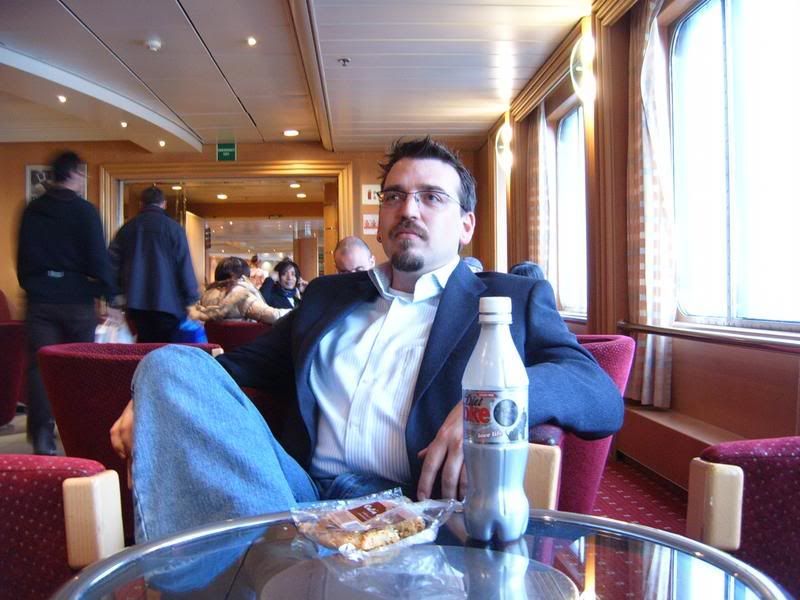 We stayed at the Grafton Guest House, a pleasant hotel in the heart of the nightlife area of Dublin. Though you see a single bed and yes, we shared it, we're just friends :)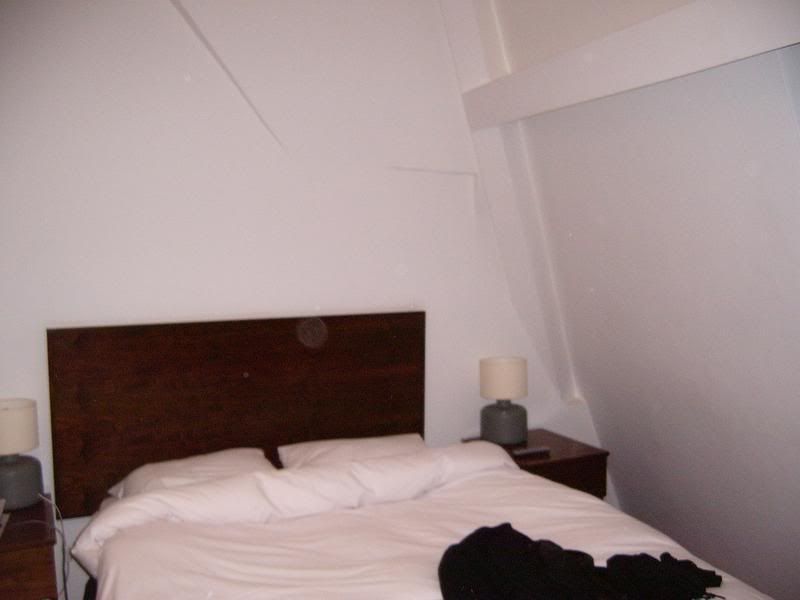 And the view from our window (not much of a view, but the "Hogans" pub was great).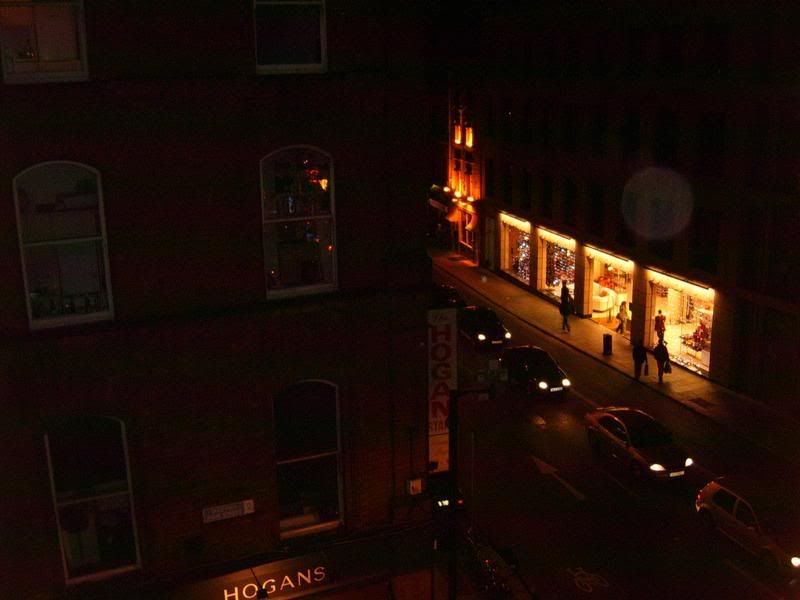 And some miscellaneous shots I took around Dublin: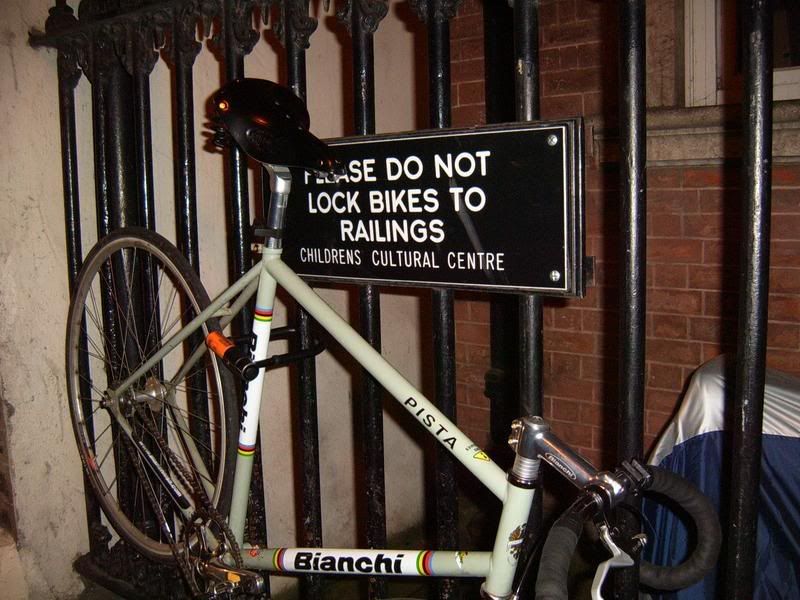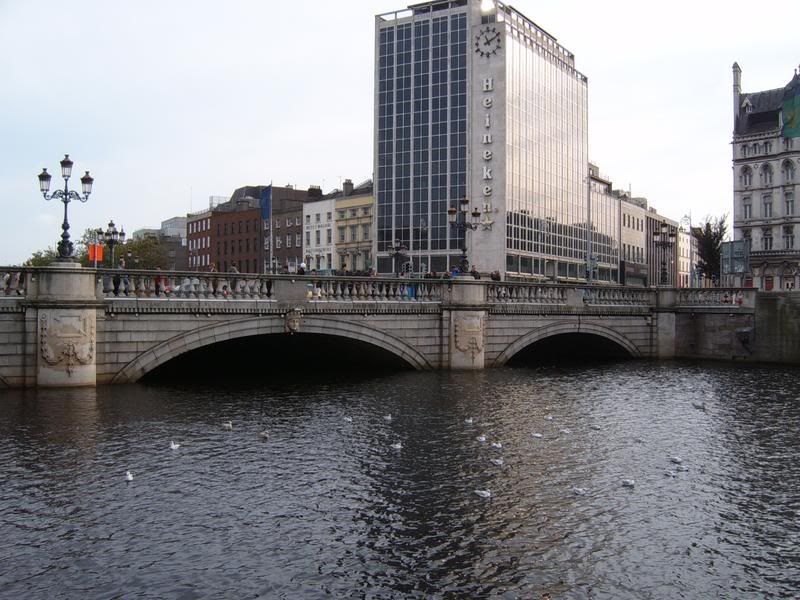 The bank of Ireland: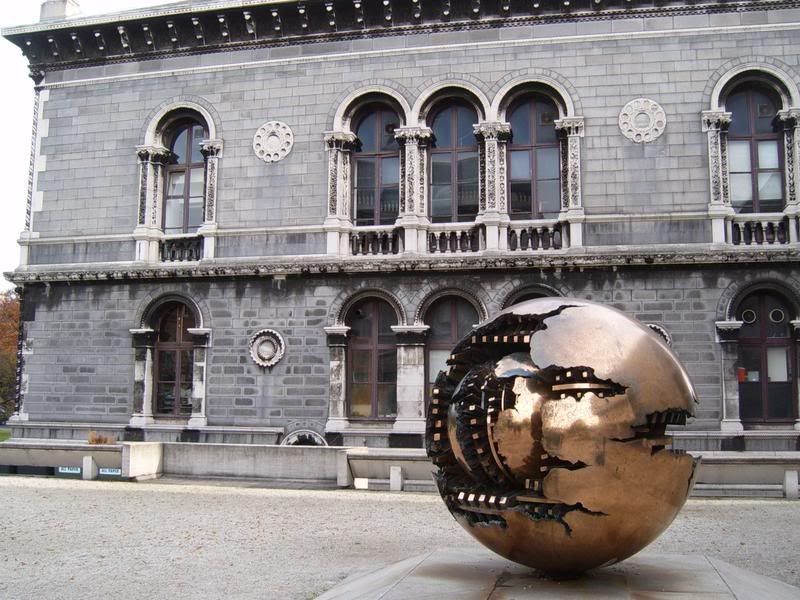 And while heading to Dublin Castle, I came across this building, but I was afraid to ask: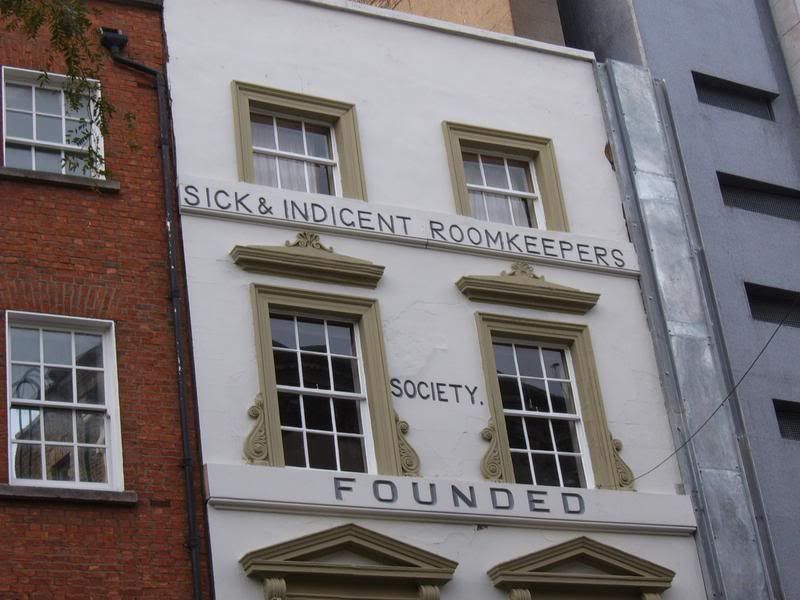 And a couple of scenes from the castle:
And what would Dublin be without a thriving horse market in the city! After talking with some of them, I gathered this wasn't a regular event, but I was surprised, particularly when I had to jump out of the way of an out of control pony.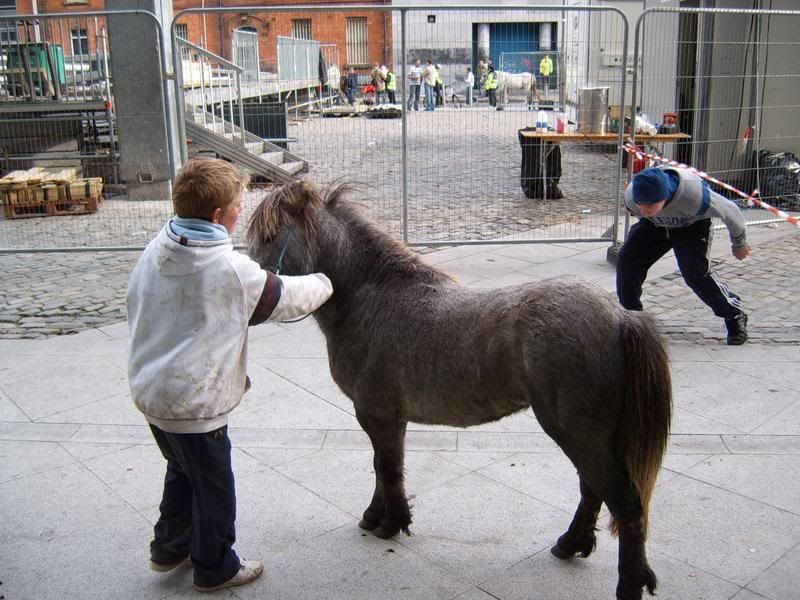 And a couple of their police:
Here you can get a pretty good idea of how pollution is damaging many of their buildings.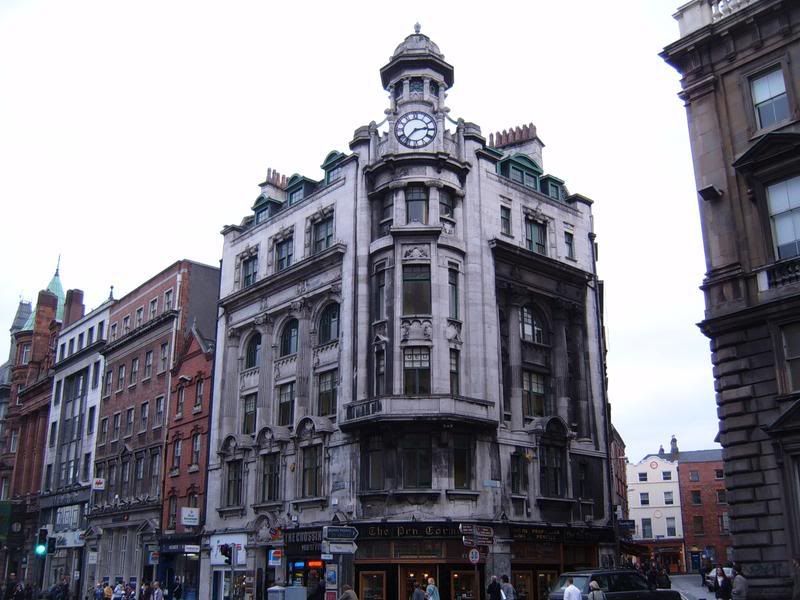 And because you wanted to know, here's where your delightful pint of Guiness comes from: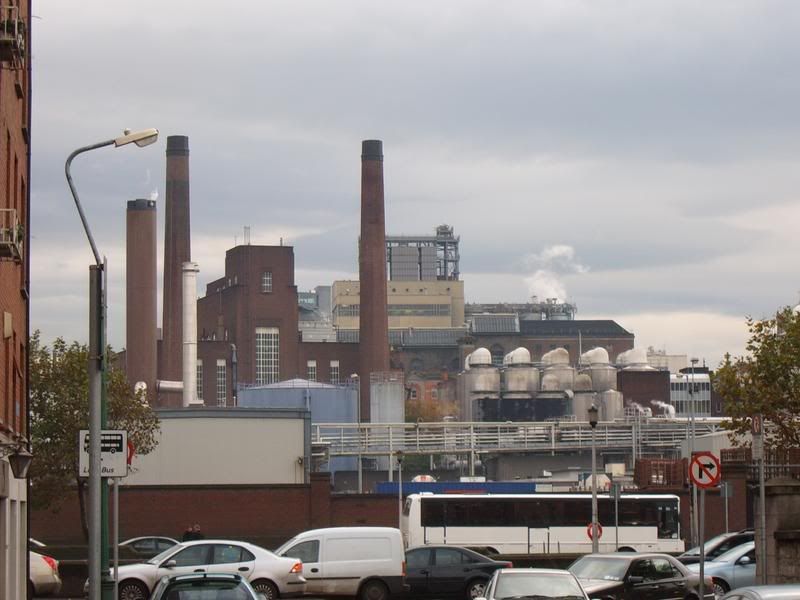 I definitely intend to return to Ireland at some point if for no other reason than to see more of it than Dublin. The people were so friendly and photos I've seen of the rest of the country make it clear that there's much more to explore here.