Well, I've finally moved into my new flat and I temporarily have an internet connection. As promised, photos of my flat.



Here's the view looking out my front door. The beams are in the ceiling because this appears to have been an old factory building. I have a picture on the wall showing what the interior of this building looked like before it was purchased and it was a dive. The door on the right is my neighbor Marjie's door. She's Dutch, but she's been here for eight years and even the British think she sounds British.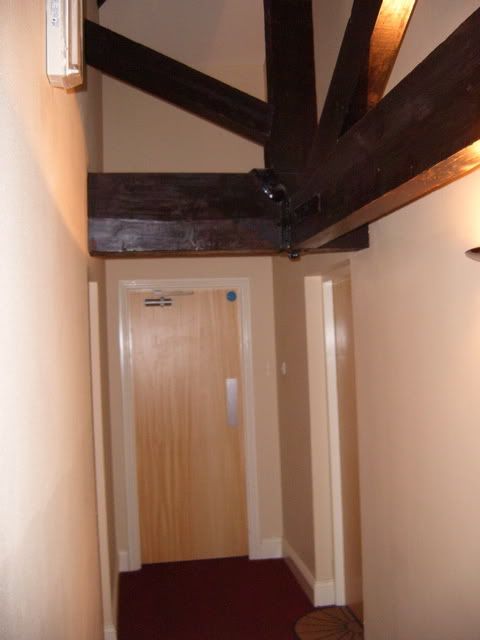 Off to the left is my neighbor Evan's door. He's Welsh, a programmer (COBOL, ugh!) and like Marjie, a thoroughly nice person. When Paul was helping me move in, Marjie immediately popped over with a bottle of wine and introduced herself and Evan joined us shortly afterward. We spent the evening chatting and getting pleasantly drunk. In addition to a gorgeous apartment, I appear to have two of the nicest neighbors in Nottingham.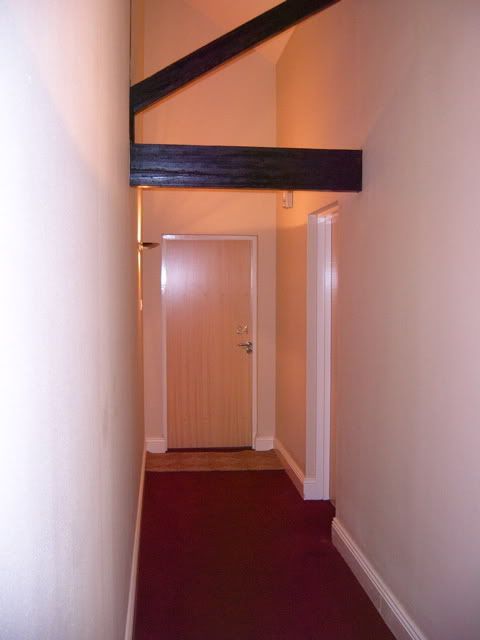 To give you an idea of what my flat looks like, here are a couple of views. The first gives a general look and the second is looking down the hallway into my bedroom.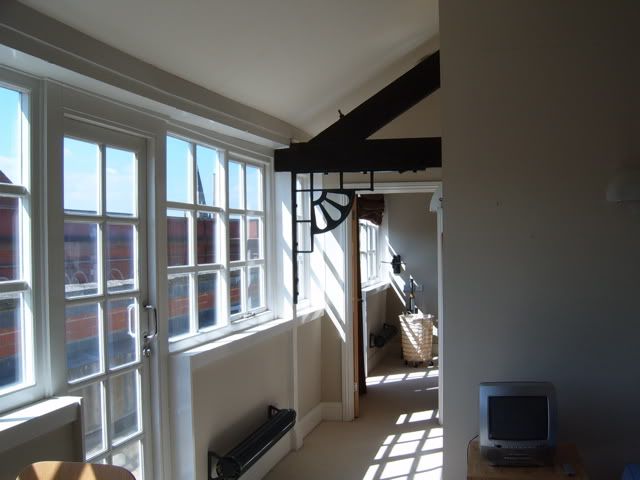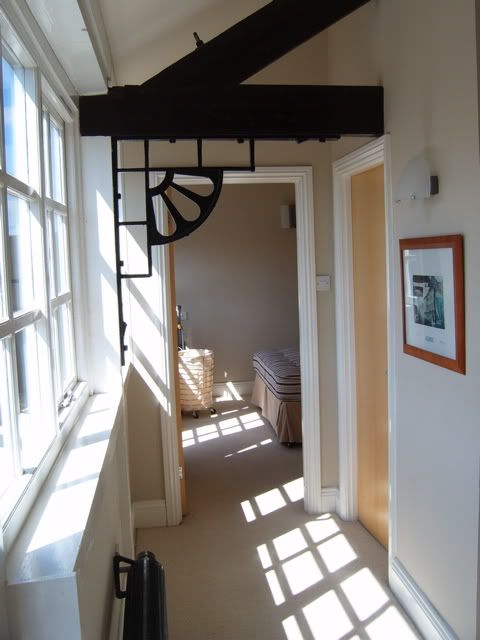 And the view from when I'm sitting on the sofa: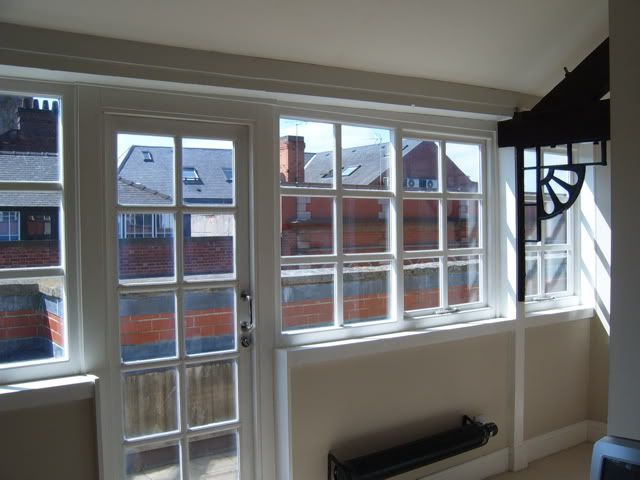 The kitchen is tiny, but serviceable.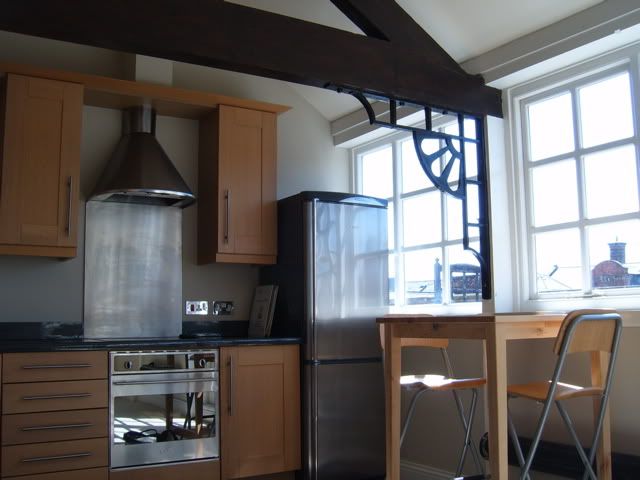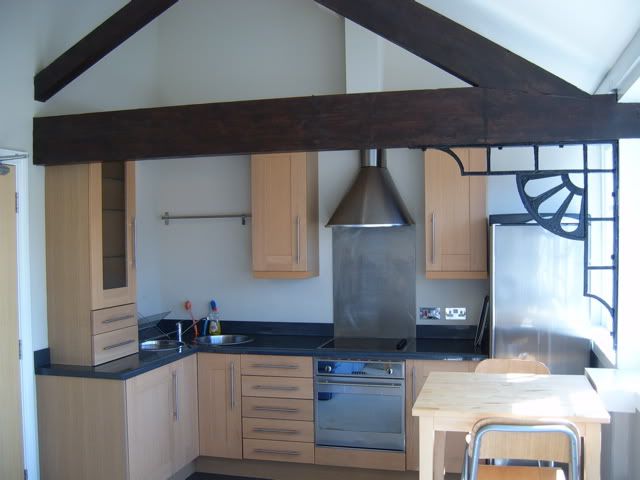 And the view from my bedroom.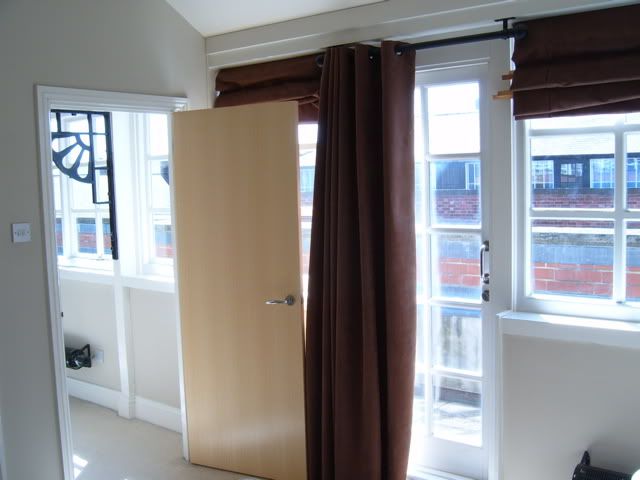 And here's the outside of my flat, on the terrace: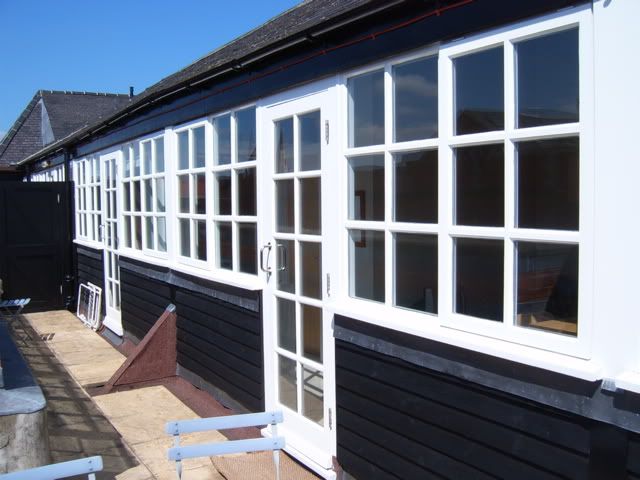 And here's the table at which we sat getting drunk:




And the same view, but with a bit more of my skyline: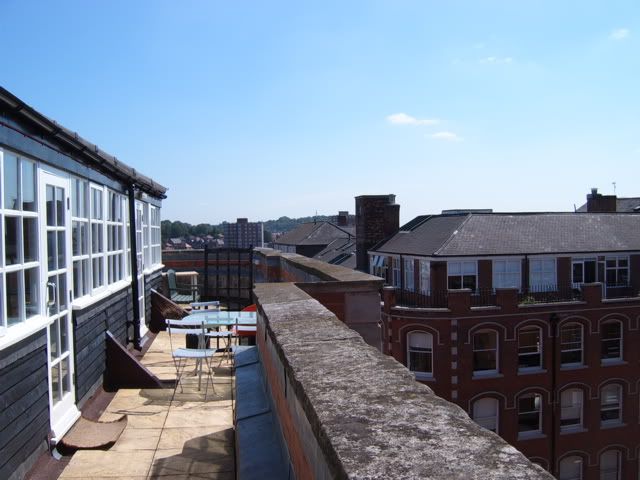 And looking over at the buildings next to us: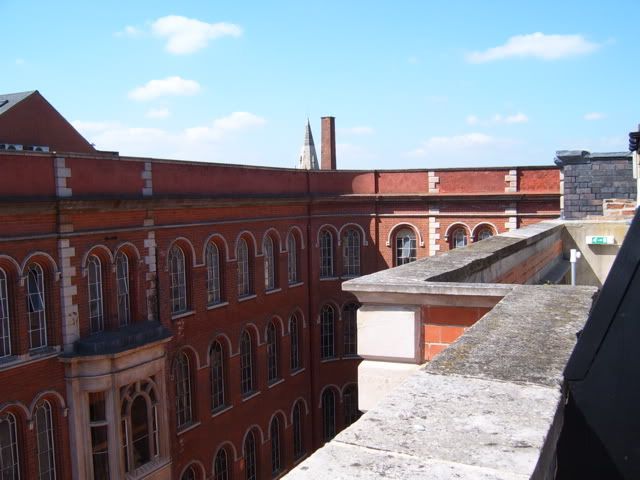 And to wrap things up, looking down into the street, to the right and left, respectively.

All things considered, I think I'm extremely fortunate. I've already been invited around for drinks and snacks tonight (just got back), but begged off on the barhopping because I've been running around so much today trying to take care of flat-related issues. No worries, though. I've already been invited out with them again tomorrow night. The terrace, incidentally, is pretty much a communal terrace. It's not designed that way, but the previous tenant (a Swedish pilot) got on so well with them that they took down one of the fences dividing the terrace sections and I'm quite happy to continue that arrangement. It appears that I have two new friends.